I've rounded up 31 Healthy Smoothies to keep you energized and feeling good all month long. From tropical to peanut butter, they're all tasty & easy to make.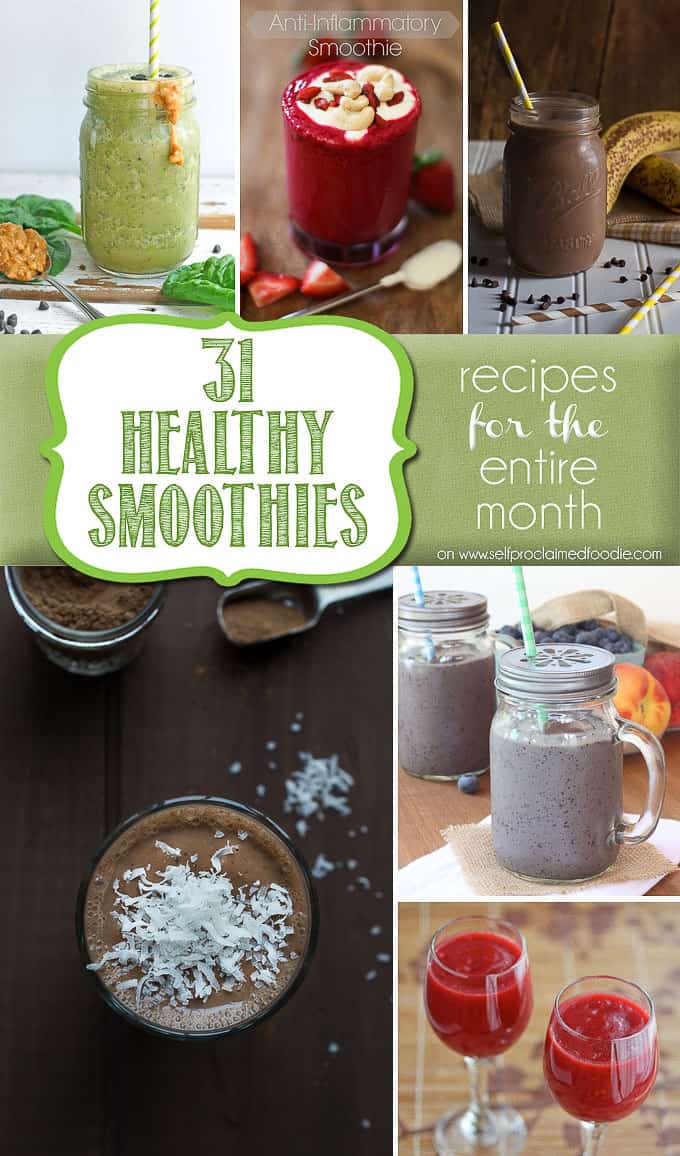 I can't wait to start the New Year off by eating healthy. When I start my morning with an awesome smoothie, I feel like I've done something good for my body with little to no effort. I have a ton of goals for 2015, professionally and personally, and eating right with regular exercise is at the top of my list. Click on the "next page" icon to check out a months worth of amazing smoothie recipes that I have found for you. They include dessert inspired (but healthy) smoothies, super food and detox smoothies, smoothies made with peanut butter (because they're oh-so-good), and my favorite – tropical smoothies.
Let's start with some dessert inspired smoothies. We're coming down from nothing but amazing and naughty food that lasted the entire last quarter of 2014. Start with baby steps people. These are healthy smoothies but will remind you of the wonderful but unhealthy goodies like five minute fudge and monkey bread that we indulged in over the past couple of months.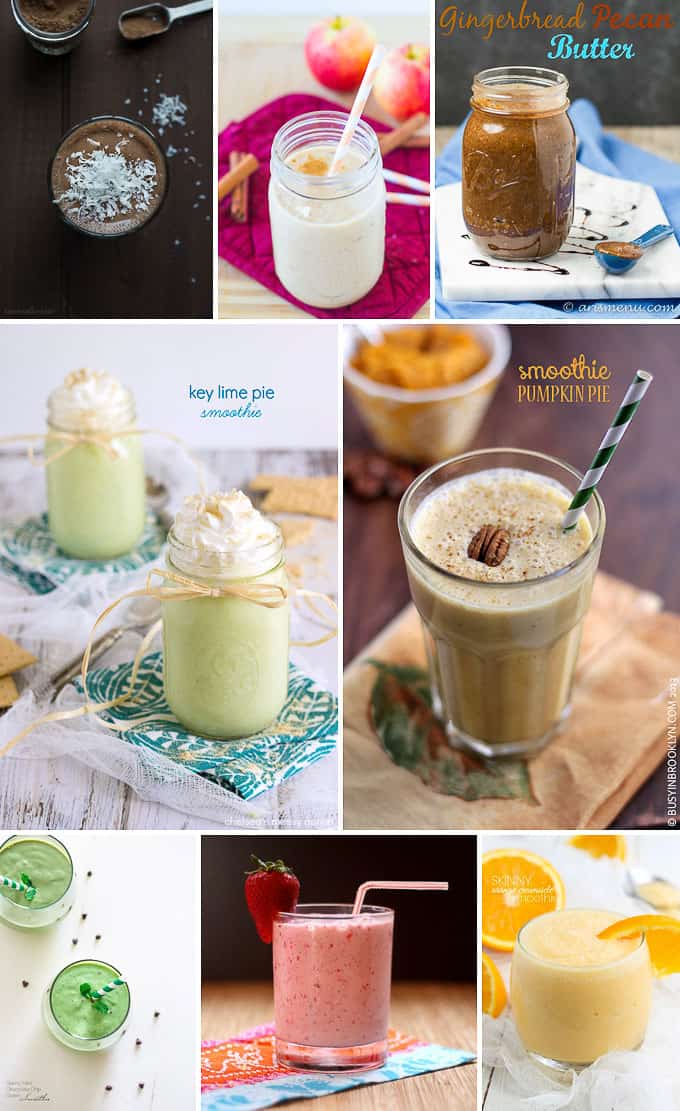 Top row: Almond Joy Smoothie | Apple Pie Smoothie | Gingerbread Pecan Butter Smoothie
Middle row: Key Lime Pie Breakfast Smoothie | Pumpkin Pie Smoothie
Bottom row: Mint Chocolate Green Smoothie | Strawberry Cheesecake Smoothie | Skinny Orange Creamsicle Smoothie
Go to the next page to see some delicious super food and detox smoothies.
Now, if you're going to make a smoothie, you might as well maximize the health benefits and fill it with super foods and detoxify your body!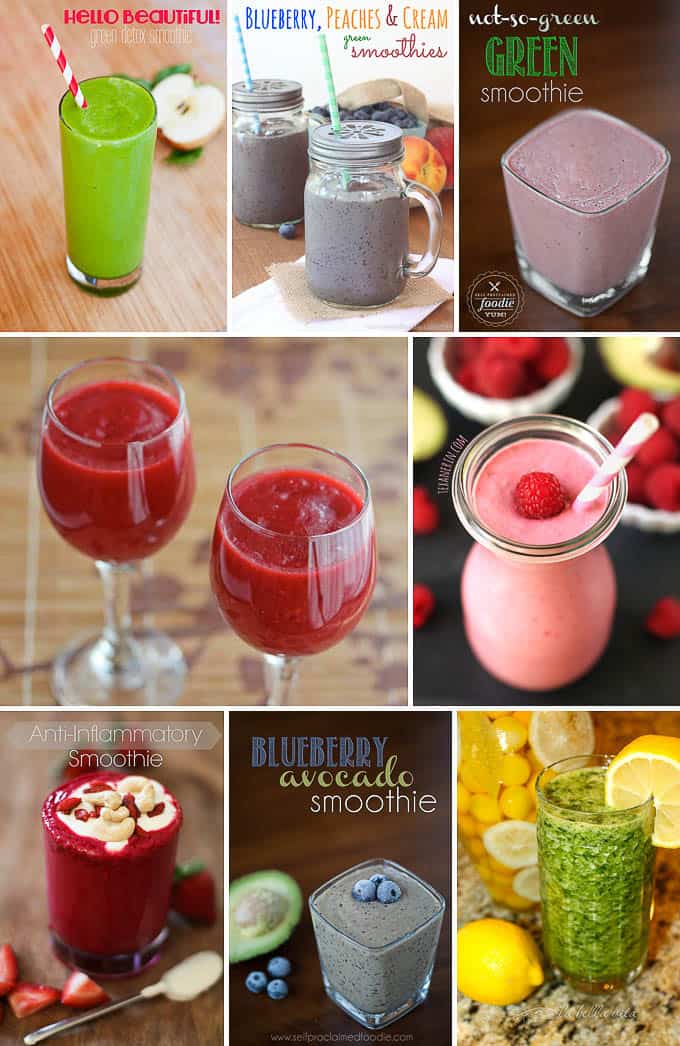 Top row: Green Detox Smoothie | Blueberry Peaches & Cream Green Smoothie | Not-so-green Green Smoothie
Middle row: Detox Carrot Beet Smoothie | Raspberry Banana Avocado Smoothie
Bottom row: Anti-Inflammatory Smoothie | Blueberry Avocado Smoothie | Pineapple, Spinach & Ginger Green Detox
Go to the next page to see some delicious peanut butter smoothies.
I survived college on smoothies with peanut butter in them. I remember walking to class with a wonderful wholesome and filling smoothie every day. No wonder I had the energy of a 20-year-old!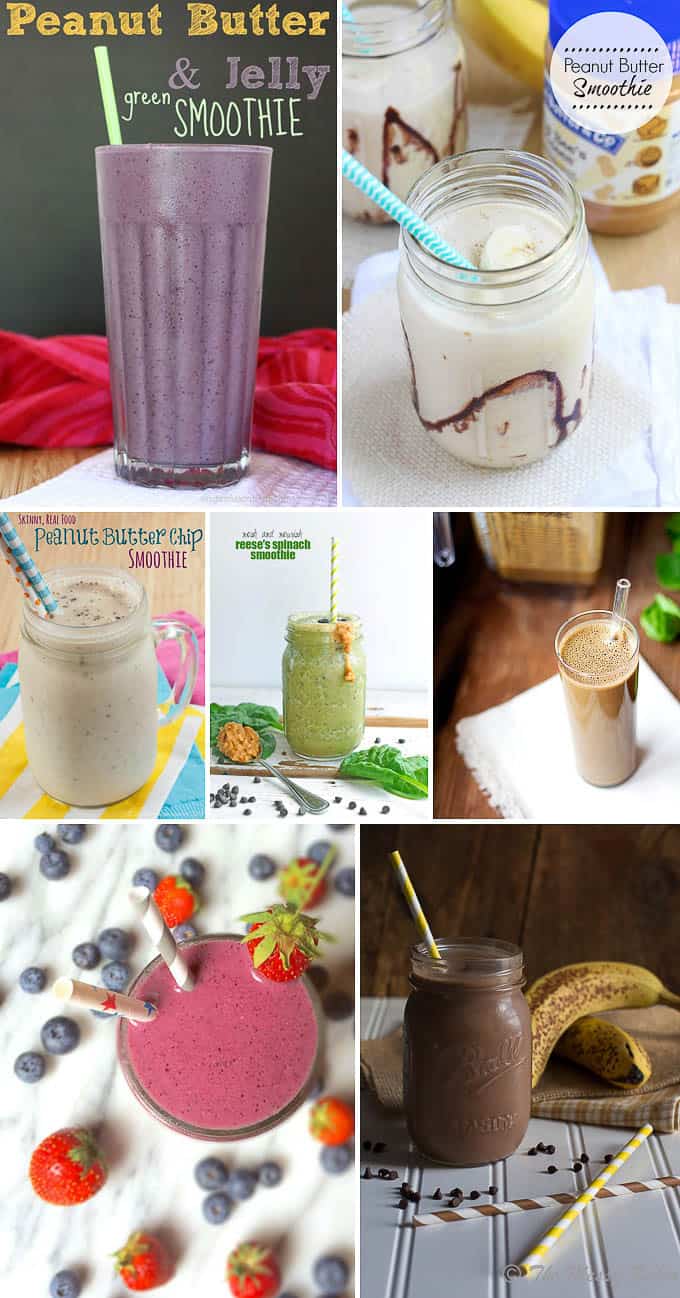 Top row: Peanut Butter & Jelly Green Smoothie | Peanut Butter Smoothie
Middle row: Peanut Butter Chip Smoothie | Reese's Spinach Smoothie | Chocolate Peanut Butter Green Smoothie
Bottom row: PB & J Oatmeal Smoothie | Skinny Chocolate Peanut Butter Banana Shake
Go to the next page to see some delicious tropical smoothies.
I adore the flavors of tropical food. The pineapple, the coconut, the guava. Why not throw them into your smoothie?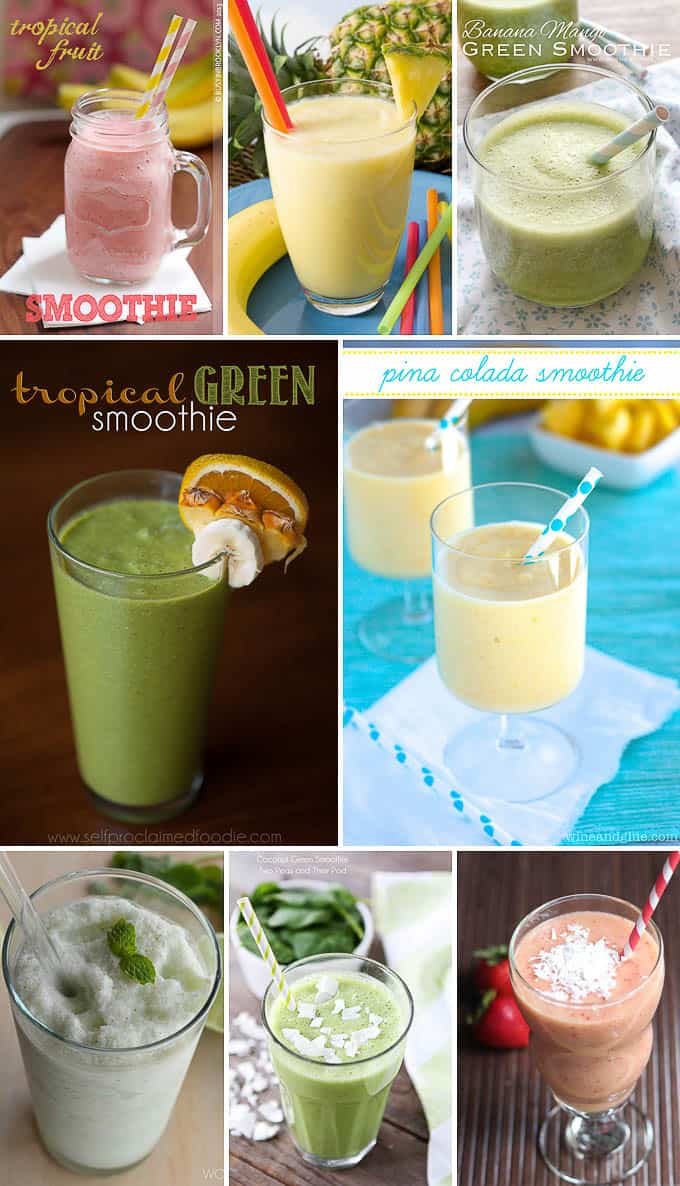 Top row: Pink Tropical Fruit Smoothie | Pineapple Smoothie | Banana Mango Green Smoothie
Middle row: Tropical Green Smoothie | Pina Colada Smoothie
Bottom row: Mojito Smoothie | Coconut Green Smoothie | Strawberry Guava Smoothie