From side dishes, to drinks, to desserts, to the turkey, I've got everything you need in this 25+ Thanksgiving Recipes post to create an amazing dinner.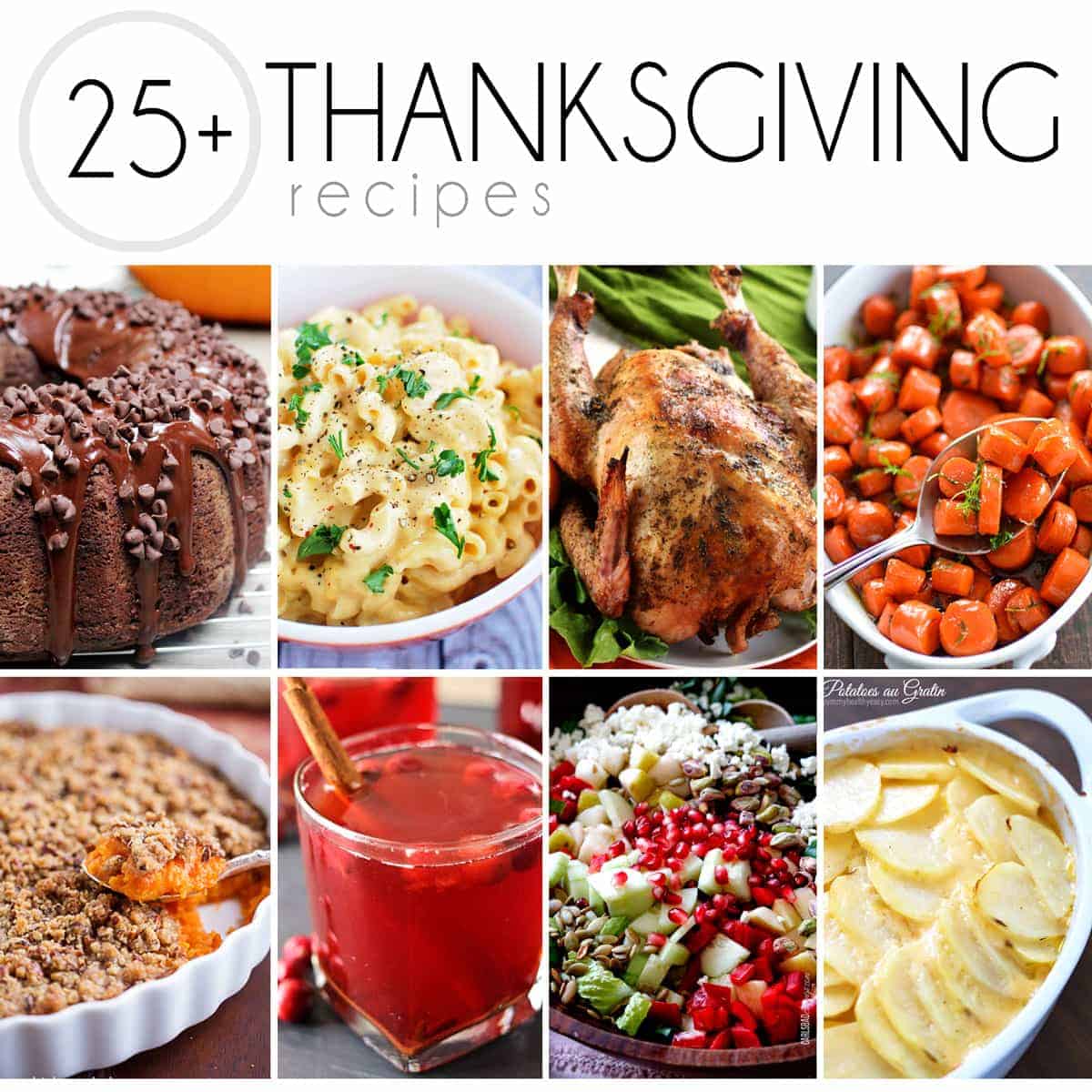 I am one of those true lovers of Thanksgiving. Why wouldn't I be, right? Considering how much I love food – not just the taste and the way it makes me feel, but the power it has over bringing people together – Thanksgiving just might be my most favorite holiday. I have plenty of Thanksgiving recipes on my site. Some of my favorites include appetizers like roasted beet and chevre crisps,which are beautiful and delicious. I also have lots of delectable side dishes like my perfect green bean casserole, wax beans with bacon and tomatoes, wild mushroom stuffing, and roasted garlic mashed potatoes. Of course, no damn good roasted turkey would be complete without fresh cranberry sauce and savory herb gravy. What's that? Pie, you ask? Well, of course I have pie. Some of my favorites are spiced rum sweet potato pie, ginger pear mini tarts, and hard cider caramel apple pie.
Best part about Thanksgiving is that there are countless recipes you can create to share with friends and family around your table. Head on over to the next page to see all of them!