Start your morning off right by making any one of these perfect for summer, fall favorite, healthy, naughty, and/or differently delicious 25 Pancake Recipes.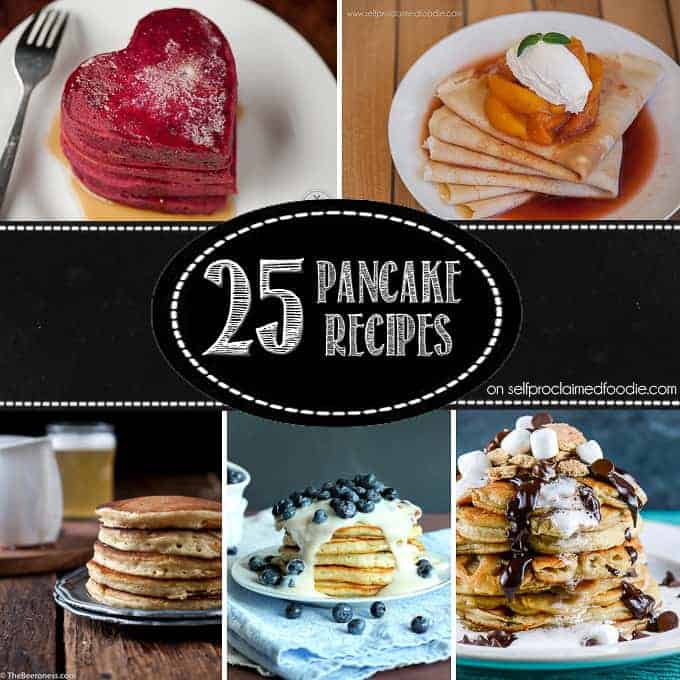 Allow me to take you on a pancake journey. I've found everything from healthy and gluten free pancakes to gluttonous naughty pancakes that might be better served as dessert. From extremely thin to super thick, from light to dark to naturally red; from best-served-with-syrup to drowning in toppings – sit back, relax, and try not to drool. We'll start with pancakes that are perfect for summer.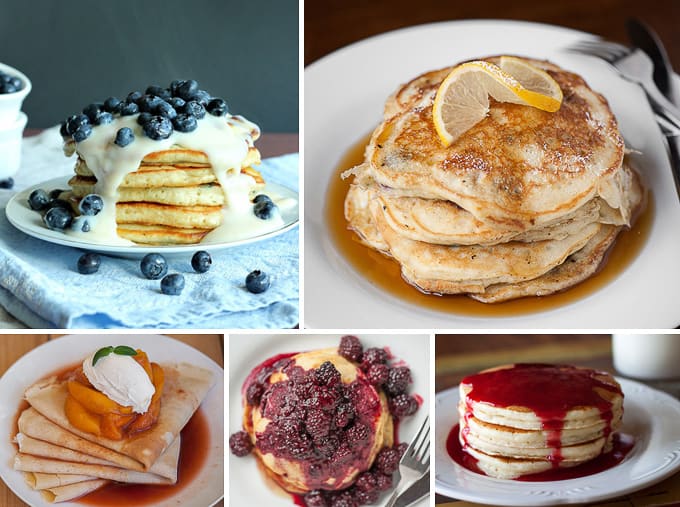 Top Row: Blueberries n Cream Pancakes | Lemon Blueberry Buttermilk Pancakes
Bottom Row: Sweet Blender Crepes | Buttermilk Whole Wheat Pancakes | Lemon Ricotta Pancakes
Some healthy and gluten free options.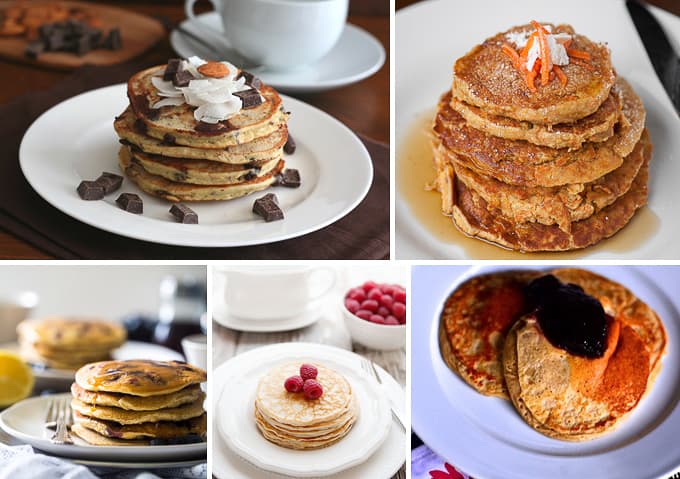 Top Row: Gluten Free Almond Joy Pancakes | Gluten Free Carrot Coconut Pancakes
Bottom Row: Lemon Blueberry Gluten Free Pancakes with Quinoa | Healthy Oatmeal Blender Pancakes | Pear Blender Pancakes with Farro and Oats
Five fantastic pancakes that are differently delicious.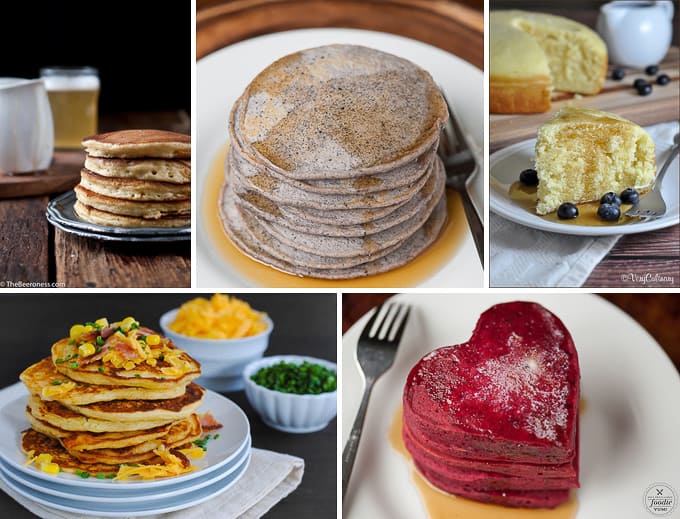 Top Row: Buttermilk Beer Pancakes | Blue Corn Pancakes | Giant Pancakes
Bottom Row: Bacon Corn Cheddar Pancakes | Heart Beet Pancakes
I won't make you wait any more. Here are the naughty pancakes.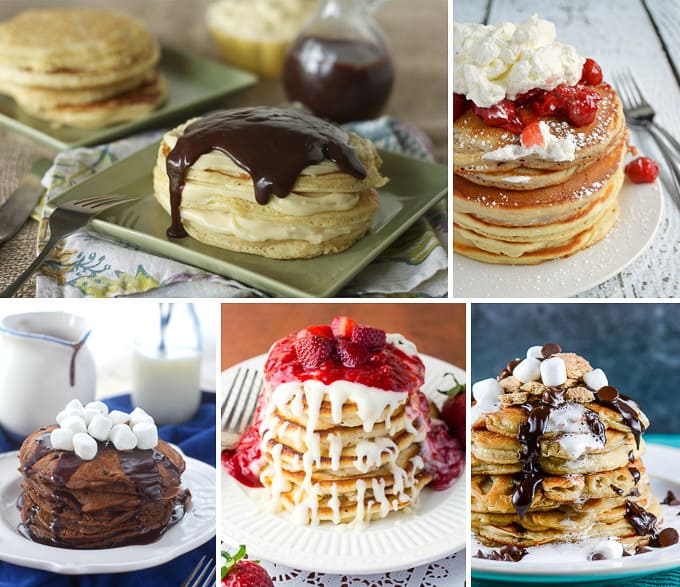 Top Row: Boston Creme Pie Pancakes | Cherry Pie Pancakes
Bottom Row: Hot Cocoa Pancakes | Strawberry Cheesecake Pancakes | S'mores Chocolate Chip Pancakes
Five pancake fall favorites because, after all, there is no better time of year to enjoy them!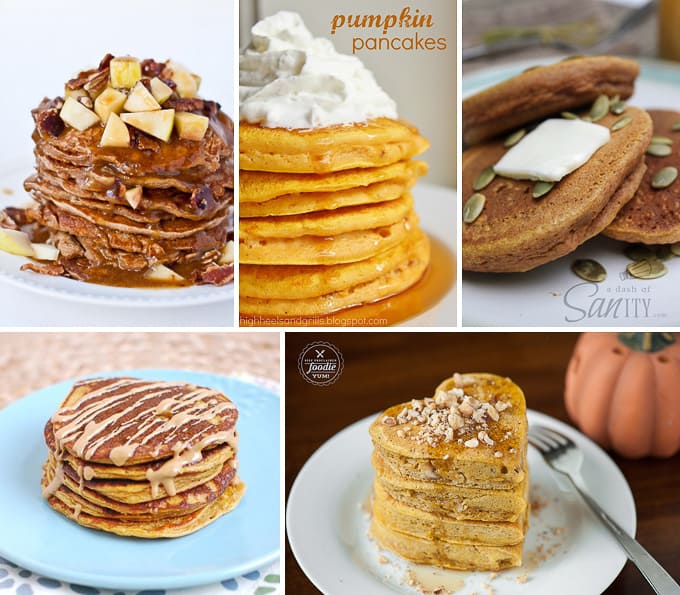 Top Row: Apple Nut Pancakes with Cider Syrup and Bacon | Pumpkin Pancakes | Whole Wheat Pumpkin Pancakes
Bottom Row: Sweet Potato Protein Pancakes | Pumpkin Hazelnut Pancakes