Page 3 of 5


Ah, dips. Why must you torment me so. Once I start eating you, I cannot stop. So full of flavor, you coat my chips and/or bread so well. I love you.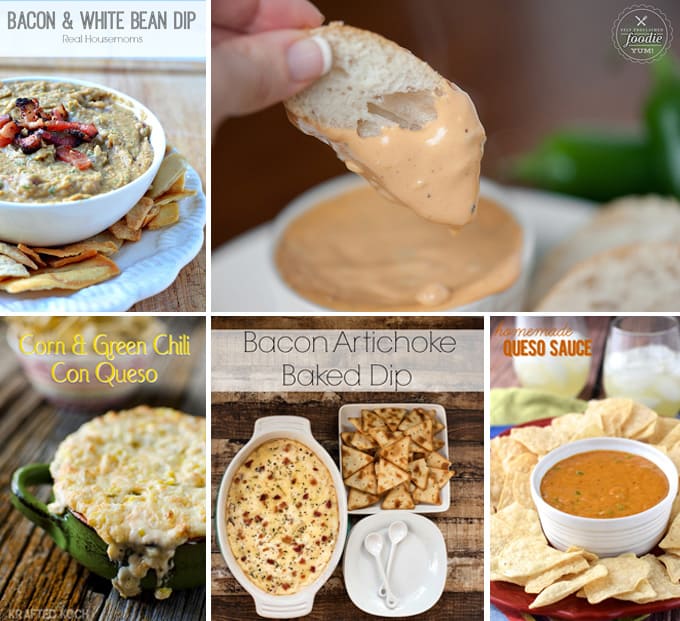 Top Row: Bacon & White Bean Dip | Bacon Jalapeno Football Fondue
Bottom Row: Corn & Green Chili Con Queso | Bacon Artichoke Dip | Homemade Queso Sauce
You can't forget the SLIDERS. From pulled pork to burgers to vegetarian sliders, I've got you covered on the next page.