Page 1 of 5


Ah, bacon. It is deserving of its own food group, regardless of whether it is enjoyed during a game, for breakfast, in your dinner, floating in a spicy bloody mary, or as a delicious snack (yes I think bacon is an appropriate snack). Even though I picked my favorite bacon recipes to feature here, don't be surprised when you see it pop up in more than one category later in this post… including in the sweets.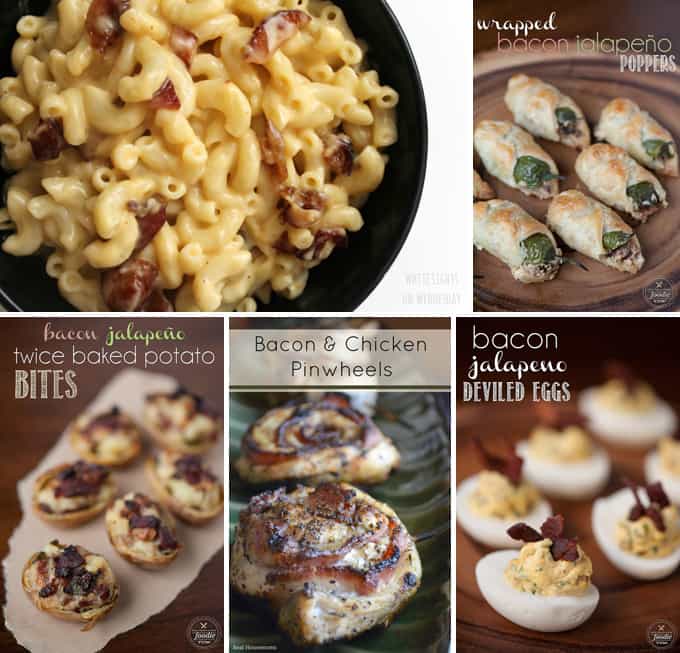 Top Row: Jack Daniels Bacon Mac n Cheese | Wrapped Bacon Jalapeno Poppers
Bottom Row: Bacon Jalapeno Twice Baked Baked Potato Bites | Bacon & Chicken Pinwheels | Bacon Jalapeno Deviled Eggs
Head on over to the next page to see some delicious CHILI recipes.