Get ready to loosen that belt buckle a notch because I've searched for the very best and have rounded up 15 Mouthwatering Monkey Bread Recipes!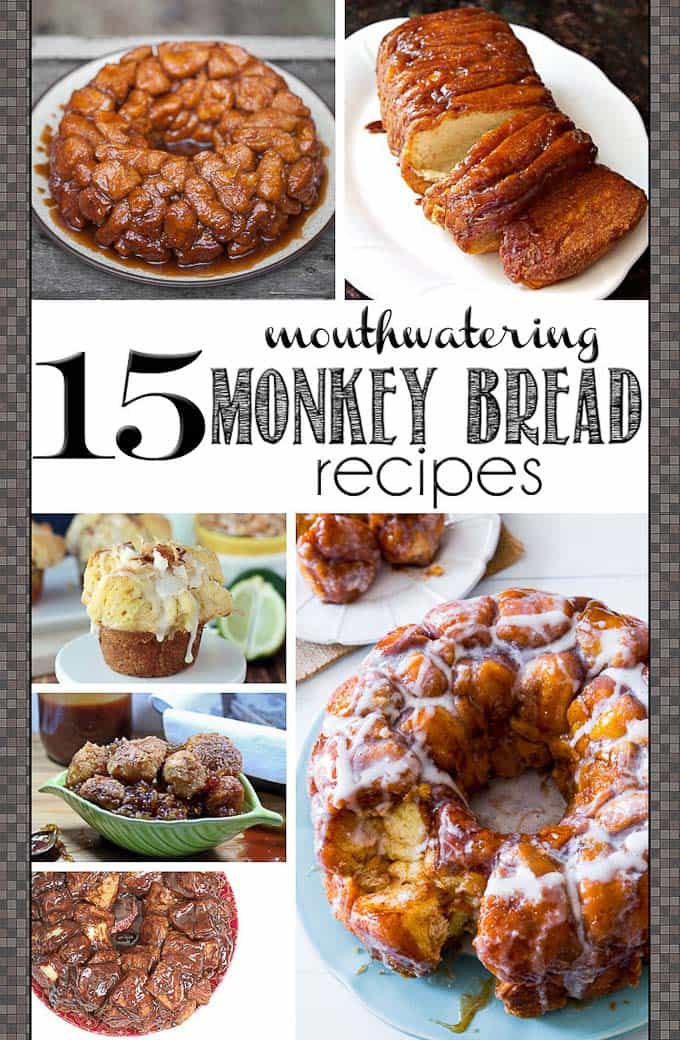 There are few things better than a good Monkey Bread. What's not to love? Its a sweet, gooey, sinful treat that is loved by young and old alike. Be careful, its dangerously addictive. Every summer our extended family takes a big summer vacation together in Central Oregon and my mother-in-law treats us to a hot delicious batch of her famous monkey bread. Its become quite the tradition.
You know, you can find so many interesting facts on Wikipedia. I looked up Monkey Bread and they defined Monkey Bread as a sweet, sticky, gooey pastry served in the United States for breakfast. It consists of pieces of soft bread with cinnamon sprinkled on it. Recipes for the bread first appeared in American women's magazines and community cookbooks in the 1950s, and the dish is still virtually unknown outside the United States. It is traditionally served hot so that the baked segments can be easily torn away with the fingers and eaten by hand. I've never known it by any other name, but Wiki says it is also called monkey puzzle bread, sticky bread, African coffee cake, golden crown, pinch-me cake, pluck-it cake,bubbleloaf and monkey brains. How's that for learning something new today?
Ladies and Gentlemen, I did some thorough research because I always want to deliver only the very best to my readers. Allow me to present to you fifteen of the most mouthwatering monkey bread recipes out there!